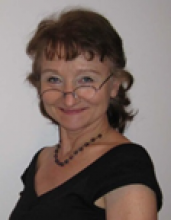 Danuta Radzioch, Ph.D
Professor, Centre for the Translational Biology and Centre for Innovative Medicine at the McGill University Health Centre, Departments of Medicine and Human Genetics, McGill University, Montreal, Canada
Dr. Danuta Radzioch has been a member of Infection and Immunity Global Health Axis and Medical Genetics and Genomics Axis within the Centre for the Translational Biology and Centre for Innovative Medicine at the McGill University Health Centre. Dr Radzioch brings expertise in molecular biology, host-pathogen interactions, mouse models and translational medicine. Dr Radzioch's laboratory has developed mouse model of cystic fibrosis lung disease and defined molecular signature of Cystic fibrosis (CF) lung disease, allergic asthma models in mice, rats and primates, mouse model of genetically controlled airway hyperresponsiveness and atopy, and mouse model of colon cancer. Team of scientists led by Dr. Radzioch focused their studies on the characterization of molecular mechanisms involved in the regulation of inflammatory response in chronic lung diseases. These studies resulted in discovery of novel pharmacological interventions which enable normalization of excessive inflammatory responses and fatty acids metabolism disturbances occurring during severe acute bacterial infections, chronic allergic responses as well as acute spinal cord injuries. The research pursued by research team led by Dr. Radzioch resulted in discovery of candidate genes regulating airway hyperresponsiveness, atopy and allergic asthma. Dr. Radzioch' research team also explores the role of chromatin remodelling in the regulation of transcriptional regulation and the mechanisms of posttranscriptional control of genes involved in the control of inflammatory response. Dr. Radzioch, a Fulbright Scholar, is a recipient of numerous prestigious awards, including several career awards and research grants from FRSQ (Fonds the Recherché Santé Québec), Canadian Institute of Health Research (CIHR), US Department of Defense (DoD) and the American Asthma Foundation-Sandler Program for Asthma Research (SPAR; Senior Investigator Award) and Quebec Consortium for Drug Discovery (CQDM) and Ministère de l'Enseignement supérieur, Recherche, Science et Technologie (MESRST). She has held positions on review boards of several granting agencies, including Canadian Cystic Fibrosis Foundation (CCFF), Italian CF Foundation, Irish CF foundation, Wellcome Trust UK, CIHR, Alberta Heritage Foundation and Michael Smith Foundation. Dr. Radzioch is on the editorial board of several journals including Recent Patents in Inflammation and Allergy Drug Discovery), and she has been an Editor of Chromatin Remodelling. Dr. Radzioch is also a member of Advisory Committee of Advanced Education and Training Opportunities (AETOAC) of the AllerGen National Centre of Excellence and serves on the Scientific Advisory Board of Laurent Pharmaceutical Inc. as a Scientific Officer. She is the co-author of numerous scientific papers, book chapters, nine patents and she had generated 27 different macrophage cell lines. Overall, Dr. Radzioch has a very keen interest in translational medicine from dissecting molecular basis of inflammatory processes leading to serious and debilitating diseases, developing new treatments, preclinical studies assessing safety and efficacy of newly discovered treatments and designing and executing clinical trials.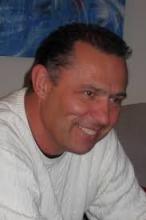 Petr Kocis, Ph.D.
Fmr. Global Head Exploratory Chemistry, Global Enabling Sciences & Technologies, AstraZeneca
During the last two decades Dr. Kocis has been actively involved in drug discovery research in cancer, immunodeficiencies, asthma and provided drug lead discovery leadership at Hoechst-Marion-Roussell, Zeneca Pharmaceuticals and AstraZeneca, lately as Global Head of Exploratory Chemistry, Discovery Capabilities & Sciences, AstraZeneca and as Associate Director of Global Enabling Science & Technologies. Dr. Kocis is one of the pioneers of combinatorial chemistry field and chemical libraries. At Zeneca Pharmaceuticals he co-build the US Chemical Technologies group as a multidisciplinary department of Global Enabling Science & Technology with novel EST technology that was industrialized within the Zeneca (US-UK axis) across a number of therapeutic domains including cancer, infection, cardiovascular /kinases, phosphatases, GPCRs. Dr. Kocis also contributed to the formulation of medicinally relevant space for AstraZeneca Compound Collection. He is a recipient of R&D Director's Award for Creativity and Innovation, Zeneca Pharmaceuticals, a recipient of Henry Christian Award for Excellence in Research by Merck. Dr. Kocis serves as the founding Editor-in-Chief of the Current Drug Discovery Technologies. He is on the editorial board of several journals including Drugs of the Future and serves on the Scientific Advisory Board of several companies including EATRIS. Dr. Kocis is the author or coauthor of numerous scientific papers, book chapters and patents. His research interest is the multidimensional challenges of drug discovery, novel technologies, modern medicinal chemistry, chemical and biology space mapping, and data visualization.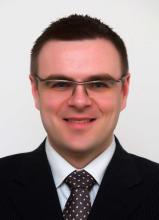 Marek Svoboda, MD., PhD.
Marek Svoboda, MD., PhD., Associate Professor of Oncology, director of Masaryk Memorial Cancer Institute in Brno, Czech Republic.
Dr. Marek Svoboda is clinical oncologist, internationally recognized expert in cancer biomarkers and cancer genetics. His research interests include various aspects of pathogenesis and clinical-labortory characteristics of breas, colorectal ad rare cancers. He was involved in multiple clinical trials in oncology and is aware of Czech biomedical research landscape. More Information here.