Impact factor journals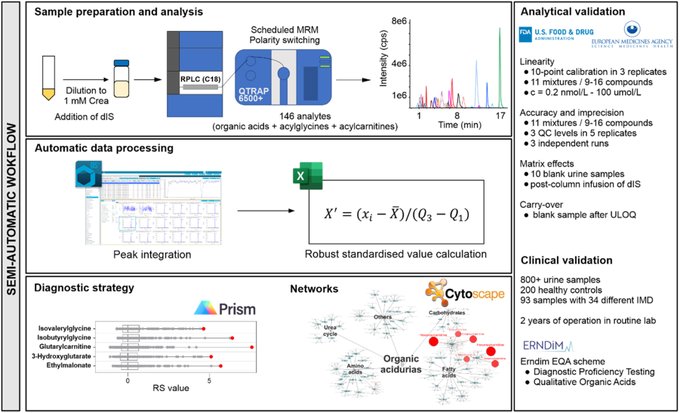 Rapid and efficient LC-MS/MS diagnosis of inherited metabolic disorders: a semi-automated workflow for analysis of organic acids, acylglycines, and acylcarnitines in urine. Clinical Chemistry and Laboratory Medicine. 2023, ISSN: 1434-6621, PMID:
37207286
,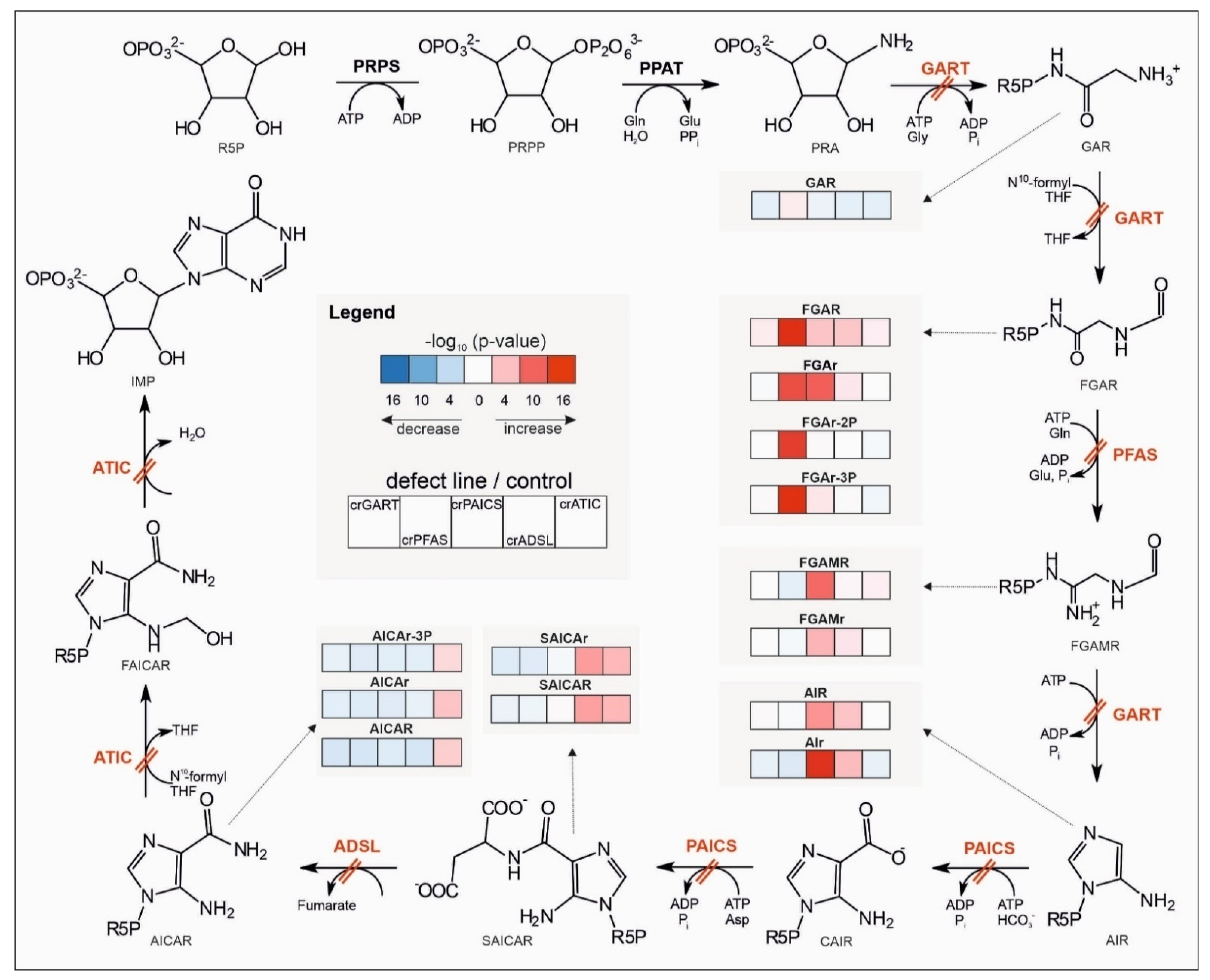 Combined Targeted and Untargeted Profiling of HeLa Cells Deficient in Purine De Novo Synthesis. Metabolites. 2022, 12(12), 241, ISSN: 2218-1989, PMID:
35323684
, Impact of Newborn Screening and Early Dietary Management on Clinical Outcome of Patients with Long Chain 3-Hydroxyacyl-CoA Dehydrogenase Deficiency and Medium Chain Acyl-CoA Dehydrogenase Deficiency-A Retrospective Nationwide Study. Nutrients. 2021, 13(9), 2925, ISSN: 2072-6643, PMID:
34578803
,
Book chapters
Comprehensive Two-Dimensional Gas Chromatography Coupled to Time-of-Flight Mass Spectrometry in Human Metabolomics, 1. vyd, Rijeka, Croatia, InTech, 2012, 2, 29-50, Dedication: CZ.1.05/2.1.00/01.0030, ISBN: 978-953-51-0295-3,
Intellectual property
METHOD OF BREAST CANCER DIAGNOSTICS FROM A SAMPLE OF APOCRINE SWEAT (Zadák)
Patent: CZ 307724; Granted: 13.2.2019; Ownership: Faculty Hospital Hradec Králové, Palacky University, Olomouc; Inventors: Zadák Zdeněk, Klemera Petr, Hyšpler Radomír, Tichá Alena, Adam Tomáš, Friedecký David, Janečková Hana, Gardlo Alžběta, Karlíková Radana
Published Application PCT/CZ2018/050045 under WO 2019/042487 (7.3.2019)
Status: Terminated
Doctoral mentorship

Metabolomic tools in diagnosis of inborn errors of metabolism
Status: Graduated from 2011 to 2017.
Open positions
| | |
| --- | --- |
| Project: | Cellular fluxomic analysis for the research of pathobiochemical processes |
| Supervisors: | Adam Tomáš Ph.D. |
| Available: | 1 |
| Intended for: | Doctoral training |
| Summary: | 1 place in full-time or combined form of study |
| | |
| --- | --- |
| Project: | Cellular fluxomic analysis for research of pathobiochemical processes |
| Supervisors: | Adam Tomáš Ph.D. |
| Available: | 1 |
| Intended for: | Doctoral training |