Journals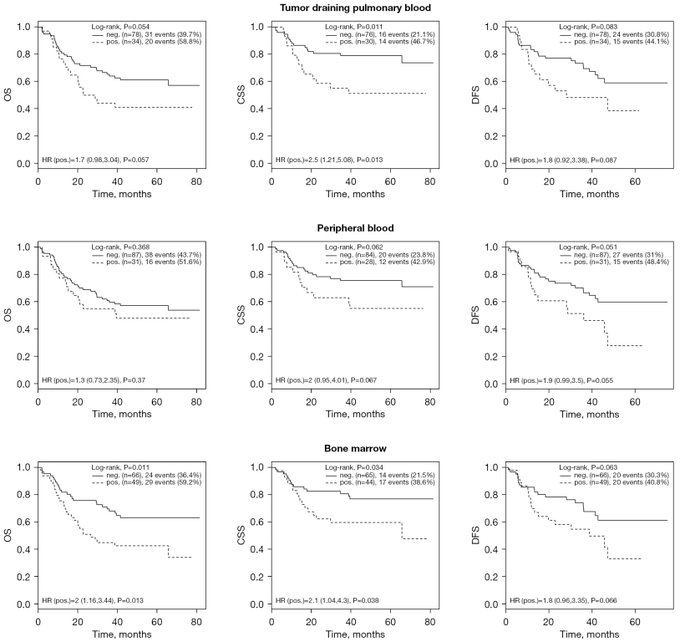 Clinical and prognostic significance of detecting CEA, EGFR, LunX, c-met and EpCAM mRNA-positive cells in the peripheral blood, tumor-draining blood and bone marrow of non-small cell lung cancer patients. Translational Lung Cancer Research. 2023, 12(5), 1034-1050, ISSN: 2226-4477 , PMID:
37323172
,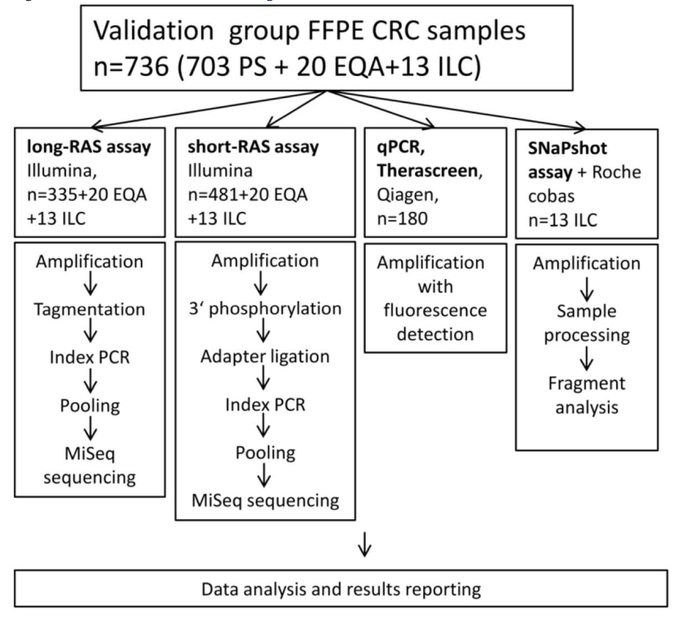 Development and extensive analytical validation of deep amplicon sequencing for detecting KRAS and NRAS mutations in metastatic colorectal cancer samples. Neoplasma. 2021, 69(1), 203-2015, ISSN: 0028-2685, PMID:
34881628
, Whole genome and exome sequencing reference datasets from a multi-center and cross-platform benchmark study. Scientific Data. 2021, 8(1), 296, ISSN: 2052-4463, PMID:
34753956
,
Books & book chapters
Genetic risk calculation of cystic fibrosis in prenatal testing, 1.vyd., Olomouc, Palacky University, 2021, 45, 357-366, Dedication: LO1304, ISBN: 978-80-244-6049-9,
Laboratory Techniques in Cellular and Molecular Medicine, 1.vyd., Olomouc, Palacky University, 2021, 436 s, Dedication: LO1304, ISBN: 978-80-244-6049-9,
Detekce nádorových biomarkerů v molekulárně biologické laboratoři, 1. vyd, Olomouc, Univerzita Palackého v Olomouci, 2012, 144 s, Dedication: MOLONKOL CZ.1.07/2.3.00/09.0089, ISBN: 978-80-244-3002-7,
Intellectual property
Biomarker assay and uses thereof for diagnosis, therapy selection, and prognosis of cancer (Šurinová)
Published Application PCT/EP2013/057111 under WO 2013/152989 (17.10.2013)
Status: Terminated
Doctoral mentorship

Cell line authentication using PCR High Resolution Melting Analysis
Status: Ongoing from 2016 to 2016.

Genetic and epigenetic characterization of patients with glioblastoma
Status: Ongoing from 2009 to 2009.
Master mentorship

Bisulfite reaction alternatives for cytosine methylation detection
Status: Ongoing from 2022.

Detection of predictive genetic oncomarkers of EGFR signalling pathway using sequencing technologies
Status: Graduated from 2010 to 2015.
Bachelor mentorship

Experimental design for CE mark of V600E BRAF genotyping kit
Status: Graduated from 2011 to 2013.